The primary activity of company Mibral is the design and execution of construction works. We classify our services into five key areas: Water supply and sewerage, Earth subsidence, Roads and walkways, Watercourse regulation and Building construction.
We are backed by many years of experience, a team of professional employees, and a broad range of machinery and equipment to ensure high-quality project completion. Conscientious work and maintaining high quality standards are fundamental elements of our business philosophy.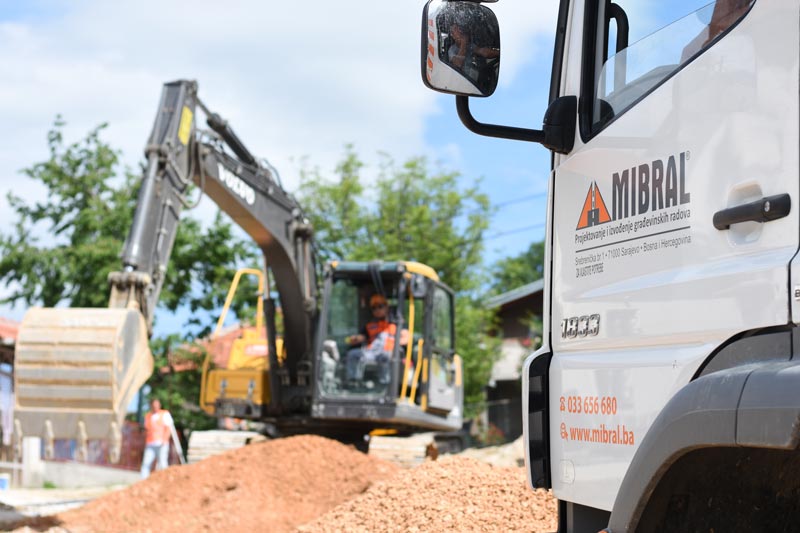 Water supply and sewerage
Construction, reconstruction and rehabilitation of hydrotechnical systems.
View details

Building
construction
Construction of buildings located above, below and on the surface of the earth.
View details

Roads and
walkways
Infrastructure works and finishing of road / pedestrian reconstruction.
View details