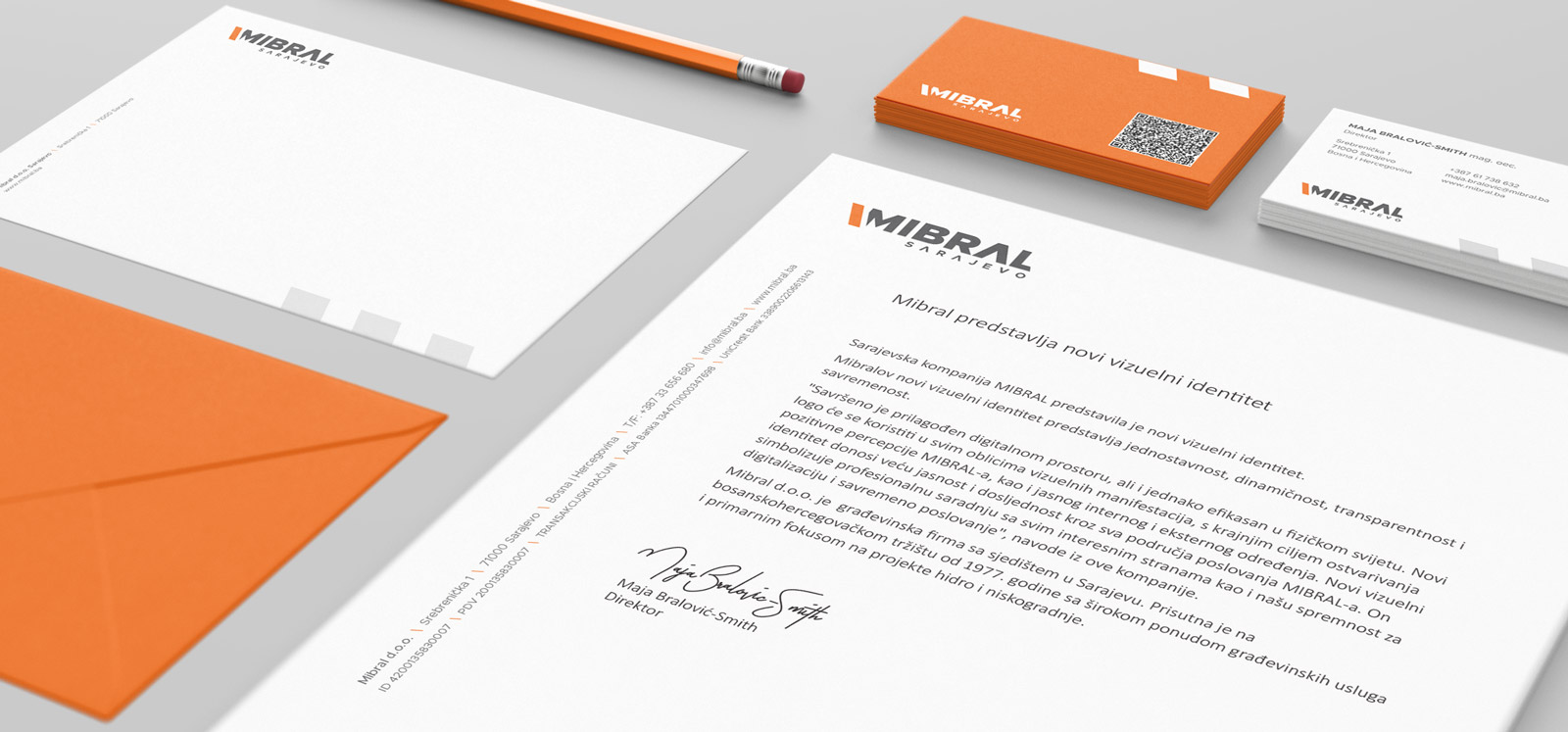 Company MIBRAL d.d.o. Sarajevo presented a new visual identity
Mibral's new visual identity represents simple, dynamic, transparent and modern business model.
"It is perfectly adapted to the digital space, but also equally effective in the physical world. The new logo will be used in all forms of visual manifestations, with the ultimate goal of achieving a positive perception of MIBRAL, as well as a clear internal and external definition. Our new visual identity brings greater clarity and consistency across all areas of MIBRAL's business. It symbolizes professional cooperation with all stakeholders and our readiness for digitalization and modern business" said from Mibral.
Construction company Mibral d.o.o., based in Sarajevo, has been present in the Bosnian-Herzegovina construction market since 1977. From its foundation, the company has offered a broad range of construction services with a primary focus on civil engineering projects including hydrotechnics and low-construction.